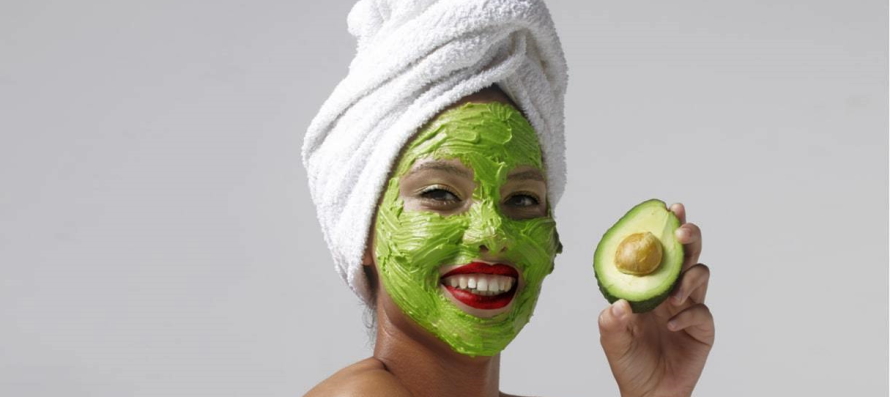 Avocado is a buttery fatty fruit that has a high amount of good fat and vitamins E's and C's that is going to enhance your skin. Some benefits include moisturizing the skin, strengthening the skin barrier, and anti-aging. What's also great about avocado is that it's suitable for all skin types. YES, all skin types! So, no need to have anxiety if you have an oily or combination, dry, even sensitive one just use avocados on your skin. In this post, we are going to discuss 3 Avocado face mask recipes that are extremely easy as it requires only two main ingredients in each. So, if you are in a hurry for a date or part, try these quick gigs.
Exfoliating Avocado Face Mask
If your skin requires exfoliation, try this exfoliating mask.
Ingredients required:
1/4 tablespoon of Oatmeal
1 Avocado
Procedure:
Grind the oatmeal and avocado separately.
Start mixing avocado and oatmeal paste in a 2:1 ratio.
Make a thick paste.
Apply it to your face and other affected areas.
Wait until it dry, or use it as a scrub
Wash thoroughly after 15 minutes.
Skin Regeneration Face Mask
The heavy sun exposure and pollutants in the environment often damage the upper skin layer. These homemade avocado face masks are effective for the removal of the dead skin cells and stimulate the regeneration of the skin to a new layer.
Ingredients required:
1 Avocado
1 tablespoon of Greek yogurt (No sugar yogurt)
Procedure:
Cut the avocado in half
Remove the seed
Grind the avocado finely in a grinder
Add Greek yogurt also known as sugar-free yogurt.
Add water to maintain the desired consistency of the paste
Cover your face and target area with the mask
Wash properly with cold water after 15 minutes.

Skin Brightening Avocado Face mask
Try out these DIY avocado beauty recipes for illuminating skin.
Indigent required
1/2 Avocado
1 tablespoon honey
Procedure
Grind and make a thick paste of avocado.
Add honey to the paste and apply to the skin.
Wait till the mask dries out.
Testing Allergic and Reactions
But before directly applying the mask onto your face make sure that you're not allergic to it. To test that, grab a little bit of mask, test it on your wrist or your neck and see if you have a reaction. If you don't then you're good to go.