CHARLOTTE BAUMGARTEN
CEO + FOUNDER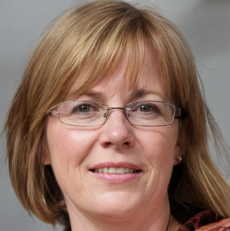 The day I tried to use cinnamon powder as foundation, I knew something had to give. Can I get a witness?!
Hi! I'm Charlotte. I have a BA in Journalism from Northeastern University and a passion to explore the latest and greatest in clean beauty and organic lifestyle as well as THE WHY. Stick with me as we talk about how to make educated decisions when it comes to what we put in and on our bodies.
The bottom line? Women should feel empowered as consumers knowing they are making the best decisions for themselves and their family.
JAMIE SMITH
DIRECTOR OF OPERATIONS
Jamie Smith is a self proclaimed data nerd and has a high fact finder Kolbe score. She has a BS in Business with a corporate background in finance and project management as well as being a Certified Director of Operations. Jamie lives in Portland with her husband Dylan, daughter Marilyn, and clowder of cats (along with one dog). In her free time she is either reading on her Kindle, hiking the local trails or soaking up sunshine at the lake.
KERRI DIXON
CONTENT MANAGER
Kerri Dixon is an editor and content manager with a penchant for vegan lip color and cold-brew coffee. She's been crafting stories (professionally) for more than a decade, with a focus on the green beauty and wellness industries. Stemming from her personal journey to treat her celiac disease and Hashimoto's thyroiditis, she's passionate about helping women feel empowered to make informed choices about their health by opening them up to new information and trends. When she's not working, Kerri enjoys puppy watching, perfecting her yoga poses and persuading her friends to read her newest YA fiction addiction.